Expertise
in specialization and technology
Exelixis MI relies on a team of selected Surgeons and specializes in Aesthetic and Functional Surgery Facial, Body, Head & Neck Surgery as well as Otolaryngology.
Our basical starting point is the medical staff and colleagues of our center, while our main goal is you, the separate patient and every particular need you have.
Guarantee for success is our firm pursuit of the development in our services, the surgical technique and medical equipment, in combination with the given continuous and systematic effort of our people.
meet our doctors
News & Media
See our appearances in Magazines, TV, Video & Social events
MAGAZINES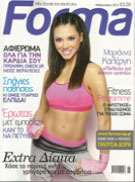 February 2012 - Hearing Impaired grandmother does not listen
Hearing loss can not leave us indifferent as a person who does not listen well is usually isolated and often in need of psychological support…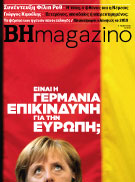 VIMAGAZINO May 6, 2012 - Sinus disorder
How to deal with chronic sinus disorder…
more magazines